US Veterinary Equipment
"Scavenging"
Veterinary applications
Have you had your OSHA visit yet?
We offer a complete line of Anesthesia Evacuation Accessories, most are shown on these Webpages, if you do not see the item you are looking for, give us a call. Chances are that if it is for Veterinary Waste gas Evacuation we have it.
Scavenger Interface
For fan or blower assemblies
This revolutionary evacuation system will give you peace of mind. This new interface requires less maintenance. Plus, the housing replaces the reservoir bag so you no longer need to change your evacuation bags.
Our gas evacuation interfaces are able to adapt to large variations in air flow, avoiding depletion of the breathing bag or increased resistance.
No evacuation bag
Less maintenance
Fits on ALL models of veterinary anesthesia machines
5 year warranty
No replacement accessory needed
Automatic regulation of vacuum
Product Code : 985-0035-000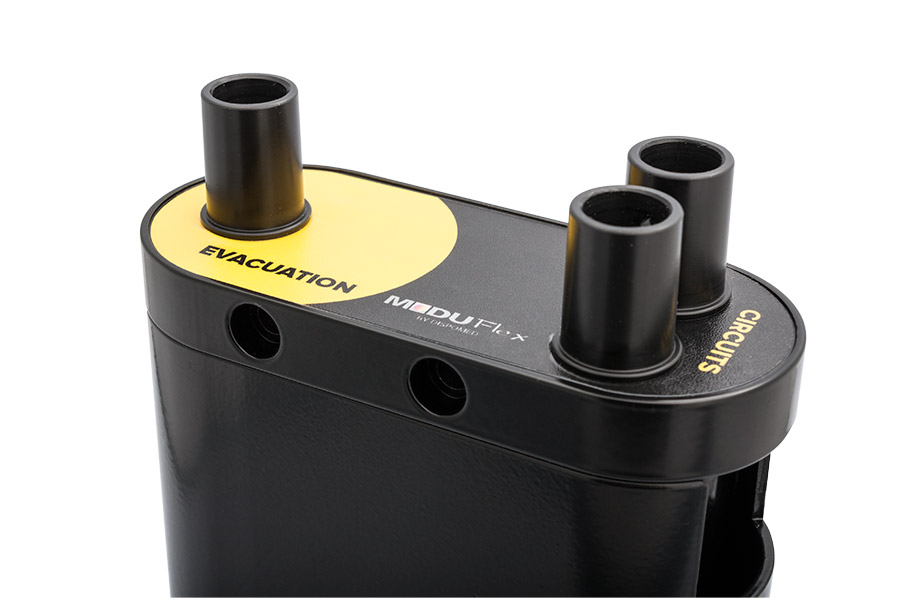 For Vacuum Systems
Same as above but includes adjustable flowmeter for high draw systems. Outlet is 1/4 barb.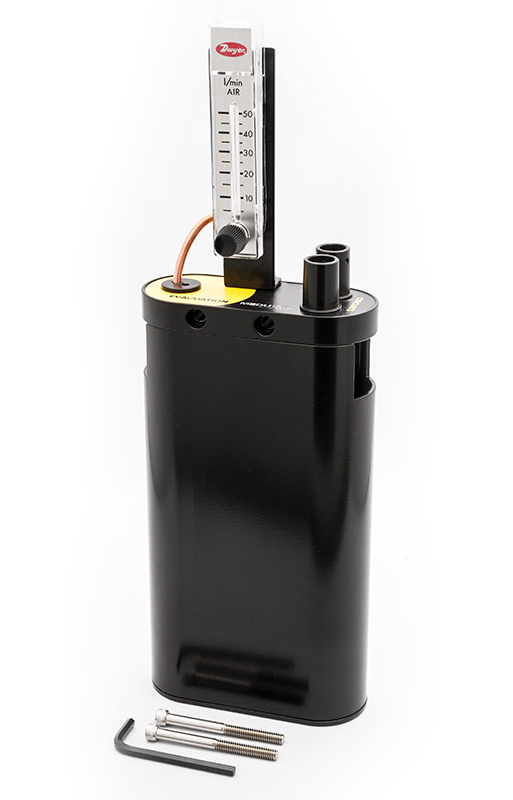 Part number: 985-0037-000
Say goodbye to Charcoal filter replacements, with maintenance free scavenging systems from US Veterinary Equipment
How many times have you, or your staff forgotten to replace your filters in a timely manner? The results have always been the same, Waste gases in the Operating environment.
With our balanced scavenging systems, other than flipping a switch on in the morning and off at night, there is no need to think of your system at all. Everything is automatic, and there are no consumables to order.
Central scavenging systems:
We sell, install and service complete scavenger systems, from Anesthesia machine to Interfaces through to the atmosphere. For a quote please give us a call. We offer equipment as a turnkey package or as a self install kit.
Waste gas evacuation requires very specific installations as the balance between excess gas removal and minimal removal must be maintained at all times. Properly angled connections and fan motors along with accurate venturi calculations are critical to a safe and safe system.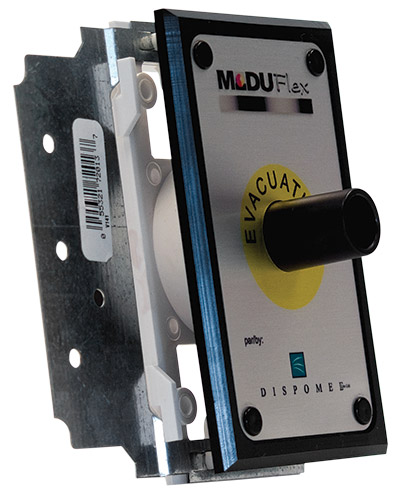 Our scavenging packages include:
Scavenger interfaces for pump and vacuum driven systems

Scavenger interfaces for fan driven systems

Evacuation outlets 19mm complete with rough in wall or ceiling mounted

Wall mounted central fan systems

Attic mounted central fan motor

Combination suction/ evacuation pumps from IPPL

Piping and related rough in hardware

19mm Check valves and ceiling drops

Quick disconnect Chemetron Evac outlets & ceiling drops
Central Waste Gas Fan:
Model J001
Moduflex Anesthesia E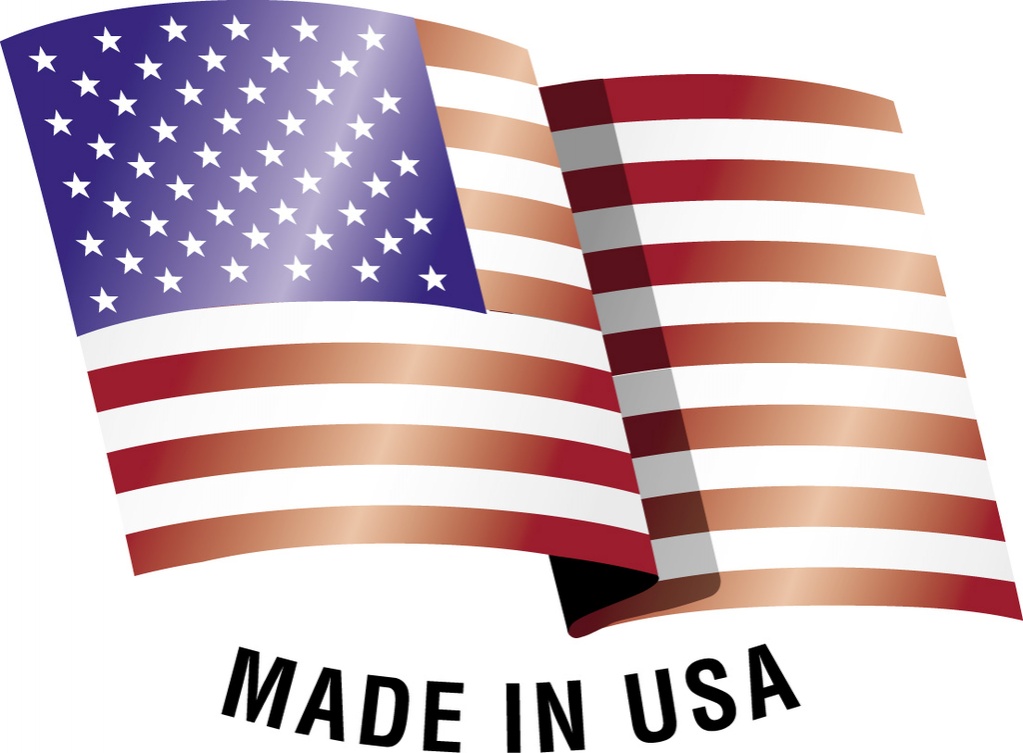 quipment of San Diego, are pleased to offer this state of the art Central Anesthetic Waste Gas evacuation unit for use in clinics with up to 20 stations.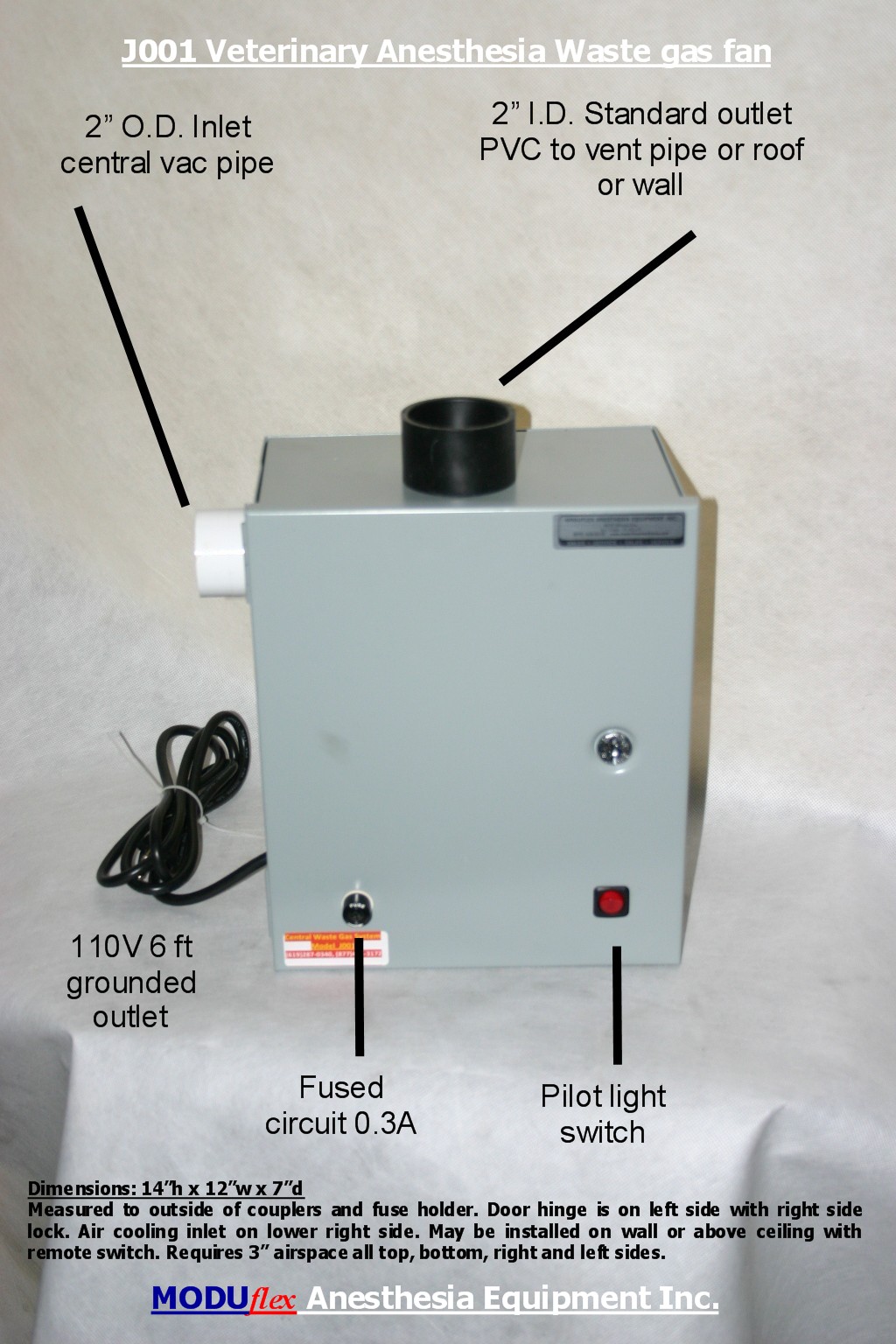 Features of our model J001 include
Wall mounted unit with "Lighted" switch, for easy on off detection.

Fused circuit for added safety.

Ultra quiet UL certified motor/fan., low draw very inexpensive to run and maintenance free.

Coupled with our (optional)scavenger interfaces added to each piece of equipment , outlets and lines this system is certain to improve your surgical breathing environment, without adding noise. No more filters or canisters to replace.

Available in various configurations.

Left side in, top side out via ceiling.

Left side in, rear out through wall.

System can be purchased with a complete self install kit or installed by our experts.